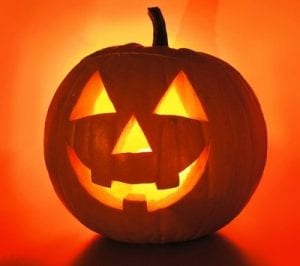 Halloween Ideas For Diabetics: Helping your child deal with a serious health condition like diabetes can be a difficult thing on a daily basis, but having to deal with it on Halloween can be even more difficult.  A holiday whose focus is on costumes and candy makes helping a child understand keeping blood sugar stable a little more complicated, but not to worry there are some answers.  There are some good choices in diabetic treats for Halloween these days so your child need not feel left out of all the fun.  There are also some good basic guidelines to follow that can allow your child to enjoy the "regular" treats as well.
While it is important for the diabetic child to understand his or her illness and know how to eat properly to keep it in check, it is also important that they feel normal and aren't left out of fun traditions.  Talking about the steps he or she should take in advance can help avoid a stressful situation later.  Your child may decide to dress up and go trick-or-treating and then exchange the candy they receive for more appropriate diabetic treats for Halloween such as sugar-free candy, a small bag of corn chips, Halloween pencils, spider rings or temporary tattoos.  There are lots of options to keep the holiday fun.
Another option is to enjoy the regular candy one small piece at a time and work it into the child's food plan each day.  Small doses of sugar can be compensated for with a healthy meal that is lighter in carbohydrate content and then incorporating increased physical activity into the day's plan.  The good news about Halloween candy is that most of it comes in appropriate small serving sizes that can allow a fun taste of the candy without overdoing the sugar.
Another good tip for families who have other children without diabetes is to treat everyone the same.  The reality is that eating large quantities of sugar at a time isn't good for anyone and so choosing to eat just one piece per day is better for them as well.  This shouldn't feel like a punishment; the bright side is that they will just be finishing up the Halloween candy in time for Easter!  In any event, it is important that the diabetic child isn't constantly being made to feel different.  The appropriate diabetic treats for Halloween are really healthier for everyone else, too.  The focus of Halloween should be kept on the fun of dressing up and running around to see all of the neighbors and not so much on the candy, which makes everyone healthier.
---
---
---