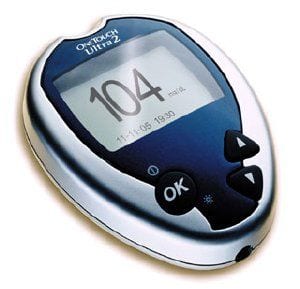 Through Medicare, many different kinds of diabetic supplies can be acquired and the cost to your pocket is substantially less than what you would pay outright for it, had you not had Medicare. Medicare will cover the cost of diabetic supplies as long as you have diabetes, you will have to produce a blood test in order to get things rolling, but once you have Medicare you will be able to obtain your supplies as long as your doctor prescribes your need for them.
Here are some things to keep in mind when applying for Medicare help for diabetic supplies:
Receiving Medicare through a Medicare Advantage Plan like HMO or PPO will have you follow a different method in order to obtain your supplies but once you have received all the paperwork from your plan, you will know exactly what you need to do.
For other Medicare plans, your doctor is the only person who can prescribe diabetic supplies for you. Ordering without a doctor's prescription is a waste of time.
Your doctor not only has to write a prescription, they must also document a need for it through medical records and give you the prescription as well.
Once this has been completed, the supplier must receive that prescription before Medicare is billed.
List of Supplies Covered by Medicare:
Glucose Test Strips
Control Solution for checking accuracy
Lancets and Lancet Devices
Medicare Part B helps to cover many different supplies needed for diabetic patients rather they need insulin or not. However, for those who do use insulin the amount of diabetic supplies an individual has covered varies. Some individuals who use insulin could obtain 100 test strips and lancets monthly and one lancet device every six months. Others who do not use insulin may be able to obtain 100 test strips and lancets every three months and one lancet device every six months.
Insulin and Insulin Pumps
Medicare Part B will not cover insulin if it is not used with insulin pump; however, injected insulin is covered by Medicare Part D and can be supplied through that plan. All insulin and needed supplies such as needles, syringes, and gauze and alcohol swabs will be supplied. External insulin pumps including the needed insulin can be covered through Medicare Part B, as long as it is prescribed by your doctor. Typically, Medicare will pay 80 percent of the cost of the insulin pump itself.
Therapeutic Shoes
Foot disease is a growing problem with those who suffer from diabetes, especially for elderly people. That is why therapeutic shoes are so important and since they are covered on Medicare, there is no reason why no one who is suffering from diabetes cannot own a pair to keep future foot problems away. Medicare will not only cover the therapeutic shoes, they will also cover one pair a year and three pairs of inserts for them.
You know that Medicare will cover your diabetic supplies, but you should also know just how much they would pay. The amount that Medicare will pay depends on the type of coverage you have and where you are buying your supplies at, first you must realize that there is a yearly deductible, which must first be paid before Medicare will cover the cost of diabetic supplies. Once that is paid, you will then pay 20 percent of the approved diabetic supplies. The cost is cut down a certain amount if you choose to go with a diabetic supplier. However, if you received your Medicare through a Medicare Advantage Health Plan such as HMO or PPO, than you may end up pay a very small amount of even nothing at all for your diabetic supplies.
Your supplies are affordable but you should always do a little research when it comes to Medicare, new bills are always being passed on what Medicare will or will not cover and the more you know the better off you will be as a Medicare carrier.