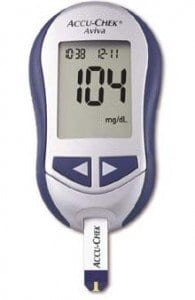 A recent investigation found that U.S. adults who have been diagnosed with diabetes are about two times more likely to contract hepatitis B infections. The findings prompted a recommendation to the Centers for Disease Control and Prevention Advisory Committee on Immunization Practices that individuals with diabetes should be vaccinated for hepatitis B.
According to Meredith L. Reilly, an epidemiologist with the CDC, inadequately cleaned blood glucose monitors are one of the major causes of hepatitis B infection among diabetics. Reilly presented the findings at a poster at the CDC Advisory Committee meeting.
Dr. Trudy V. Murphy is head of the vaccine unit of the Division of Viral Hepatitis at the National Center for HIV/AIDS, Viral Hepatitis, STD, and TB Prevention in Atlanta. Dr. Murphy made the suggestion of vaccination to the CDC, stating that "over the past several years, we've observed outbreaks of hepatitis B among patients with diabetes in places where they undergo assisted blood glucose monitoring, with more than one person using the monitor." Out of 28 outbreaks of hepatitis B at long-term care facilities, 24 were traced back to equipment and practices involved in different aspects of blood glucose monitoring.
Dr. Murphy's recommendations to the CDC Advisory Committee include hepatitis B vaccinations for patients with both Type 1 and Type 2 diabetes. The CDC will place more emphasis on transmission prevention methods such as avoiding needle or lancet sharing and more thorough cleaning of equipment. Dr. Murphy stated that vaccinations will work in concert with other methods as an "additional measure to ensure protection."
Individuals with diabetes must take extra care to avoid exposure to blood since other blood-borne pathogens can threaten their health. Hepatitis B, in particular, poses a threat to diabetics since it is highly infectious in residual blood and can remain infectious on a surface for seven days. According to Dr. Murphy, a drop of blood small enough to be invisible could still contain enough hepatitis B virus to infect an individual who has diabetes. Additionally, the design of blood glucose monitors makes them difficult to clean thoroughly, and an especially thorough cleaning can damage the equipment.
After conducting investigations into the hepatitis B outbreaks, the CDC reviewed the cases of the disease reported in 2009 and 2010 at sites involved in the CDC's Emerging Infections Program. The CDC reviewed data from 865 people who had contracted hepatitis B; 95 of those individuals also had diabetes. An analysis showed that individuals age 23-59 with diabetes were 2.1 times more likely to be infected with hepatitis B compared to those without diabetes. The analysis also adjusted for gender, age, ethnicity, and other risk factors for the disease. Individuals age 22 or younger with diabetes were 1.9 times more likely to contract hepatitis B, a statistically significant number, while those 60 or older were 50 percent more likely—which was not statistically significant, according to Ms. Reilly.
The hepatitis B (HBV) virus causes an inflammation of the liver and is spread through contact with body fluids of another individual who has a hepatitis B infection. The disease is commonly spread through needles such as those used for taking blood work or testing blood sugar, which makes it common among individuals with diabetes and health care professionals who perform such tests.
Both Dr. Murphy and Meredith L. Reilly had no disclosures.