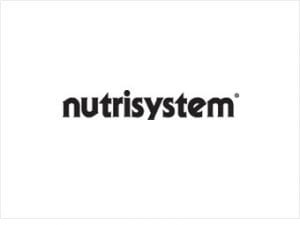 Medical care is an important consideration for most Americans, but when the costs rise to unmanageable levels there are difficult choices that must be made. In the case of some Medicare patients who also have diabetes it seems to mean a suspension of medication used to control the disease.
According to new research Medicare's Part D prescription drug plan places a central gap in coverage that has resulted in many diabetics forfeiting medication in favor of using the funds to manage other financial obligations.
The cap on the plan is $2,250, but most diabetics go over that amount in medication for their personal care. The patient then must spend $3600 out of pocket before Medicare prescription coverage kicks in again for the calendar year. Some refer to this clause as a 'donut hole'. There is coverage before and after, but nothing in the middle.
It is clear the primary reason the plan was designed this way was to appeal to prescription drug users to use only medication essential to their care. While this may have been the intent there appear to be more and more diabetics who are simply doing without when the Medicare funds are shut off.
Many of these individuals are living with decisions between diabetic medications and home heating, diabetic medication and transportation or even diabetic medication and food.
There are gap coverage policies and even prescription drug plans designed to lower overall medication costs. They are helping a little, but not as much as some patients need.
Many are hopeful that this disparity can be addressed and revised so that managed care among those on Medicare can result in a quality of life that is an improvement over current conditions.
Meanwhile Nutrisystem will donate up to $350,000 to the American Diabetes Association (ADA) to assist in the "Stop Diabetes" movement.
Nutrisystem is a weight loss company that uses food choices as a means of assisting in personal weight reduction. They have also developed a line of food specifically for diabetics called Nutrisystem-D. It is the potential proceeds from this product that the company will use to assist the ADA. The company has promised $250,000, but the actual amount could be higher based on the success of the Nutrisystem-D product line.
diabetic live is not necessarily endorsing the Nutrisystem-D product line. We are simply reporting what one company is doing to help foster understanding in diabetes and provide assistance in eliminating the disease.
These two stories do serve to indicate that the responsibility for diabetes care has become an important consideration for many. Drug manufacturers are working to provide lower costs, the ADA continues to look for answers and corporations are seeking to find ways to partner with organizations in an effort to eradicate the disease to the degree they can.
Education will always be a primary tool used to confront this disease and used to implement new strategies, reduce incidence of the disease and accessed to make better health decisions early in life.
Diabetes is a silent killer, but one that can be avoided or managed if taken seriously and responded to early.
diabetic live is a committed resource in information and news related to all aspects of diabetes. We are not focused only on one type of the disease and we will share information related to medical advances as well as more natural approaches that have proven successful.