Below is a list of health insurance companies offering policies for people who have diabetes and are looking for diabetic health insurance. To get more information, please select a provider below.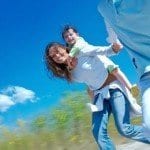 Finding a diabetic health insurance plan can be difficult. There was a time when insurance companies could specifically exclude any and all preexisting conditions. They had the right to refuse payment on any medical claim that they determined to be a part of a preexisting condition.
The positive role of HIPAA.
Insurance companies had to adopt new policies when congress adopted laws in 1996 that protected the health of multiplied thousands of American workers.
The Department of Labor offers a few protective rights for workers in The Health Insurance Portability and Accountability Act (HIPAA)
Limiting exclusions for preexisting medical conditions (known as preexisting conditions)
Providing credit against maximum preexisting condition exclusion periods for prior health coverage and a process for providing certificates showing periods of prior coverage to a new group health plan or health insurance issuer
Providing new rights that allow individuals to enroll for health coverage when they lose other health coverage, get married or add a new dependent
Prohibiting discrimination in enrollment and in premiums charged to employees and their dependents based on health status-related factors
Guaranteeing availability of health insurance coverage for small employers and renew-ability of health insurance coverage for both small and large employers
Preserving the states' role in regulating health insurance, including the states' authority to provide greater protections than those available under federal law
Perhaps you noticed that last bullet point. States can actually be more restrictive than the federal government, but they can't be less restrictive. What that means is that there may be varying degrees of assistance for diabetics depending on the state in which you live. Some policies may be more beneficial than standard federal law.
For instance the states of Mississippi, Washington and Missouri require insurance companies to offer coverage, but that coverage does not necessarily extend to every available active policy. Forty-six states do have specific laws mandating or requiring some form of diabetes coverage while Idaho, Alabama, Ohio and North Dakota have not enacted laws specifically designed to assist diabetics seeking insurance in their states. No matter what type of plan you have you will still be subject to conditions such as deductibles and co-pays.
HIPAA was not passed into law simply based on the need for diabetics to find health insurance coverage. This comprehensive law takes multiple other chronic illnesses and preexisting conditions into the umbrella of its intent to allow Americans with ongoing health issues to continue receiving health insurance coverage without long-term exclusions.
Where do I look for diabetic health insurance?
It can be difficult to know where to look for the best policy that will manage appropriate coverage at the least expensive rate. This page is designed to help point you in some positive directions related to quotes and information about receiving health care that covers diabetes in your area. Look for more details later in this
report.
Why diabetic health insurance is important.
The American Diabetes Association indicates the estimated total cost of diabetes in 2007 was $174 billion:
Includes $116 billion in excess medical expenditures and $58 billion in reduced national productivity.
$27 billion for care to directly treat diabetes.
$58 billion to treat the portion of diabetes-related chronic complications that are attributed to diabetes.
$31 billion in excess general medical costs.
By 2025, the number of people with diabetes is expected to double, placing increased demands on the healthcare system and creating opportunities for more integrated and innovative disease management.
Considering the implications.
If the number of diabetic patients double in the next fifteen years and you add in inflation adjustments the cost for diabetic medical care in 2025 may well exceed half a trillion dollars annually. This would also mean that roughly one-third of all citizens in the United States would be living with diabetes.
The role of health care will be paramount to those who are and will be struggling with this disease.
The good news.
Diabetes is a disease that can be treated. Some argue it can't be cured yet, but those diagnosed with the disease can create an environment where their disease is virtually without symptom through a well-managed diet and exercise regimen. You're health coverage can aid in those goals.
What to expect with a diabetic health insurance plan.
Information
Many insurance companies will provide informational classes as part of their coverage. Because diabetes can be self-managed the idea is that the more you know the better you can manage your diabetes. The better you control your disease the less it ultimately costs the insurance company to provide coverage. Many insurance companies may insist on training classes as part of their policy. Informational coverage may even extend to your immediate family so they can help encourage you in your self-management goals.
Supplies
Many companies will also agree to provide diabetic testing supplies, monitors and pumps. Some might even provide orthopedics, shoes and socks if they are medically required for diabetes management. Other supplies may also be provided including testing strips.
Insulin, various diabetic pills and Glucagon are covered under many plans.
You may find that some policies provide coverage when an amputation proves necessary.
What may not be covered
If you are looking for a policy with visual surgery coverage for retinopathy you may not find many policies available. You also may not find coverage related to dental health under a health plan for diabetes. These may be covered under a supplemental policy, but don't expect to find them on most major medical policies.
What else can you expect
In some cases there can be a waiting period for full coverage (without exclusions) that may be as little as 90 days or as much as 18 months. There may also be some additional limitations so be sure to ask as many questions as you need to be comfortable with your coverage. You will be able to access free quotes for health insurance in just a moment.
Current coverage may not transfer
If you are moving or have moved from one geographical location to another you will likely find the terms of available coverage have changed. They will differ with each state and a company that covered you in your previous state may or may not be able to provide the same coverage in your new state.