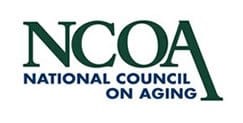 Better Choices, Better Health, the new online version of Stanford University's Chronic Disease Self Management Program (CDSMP). This new program is free for people in seven pilot states, thanks to a grant from The Atlantic Philanthropies.
Better Choices, Better Health is a six-week, interactive workshop designed for people with a range of chronic health conditions, including diabetes. Participants learn new ways to manage their symptoms, reduce anxiety, and find community resources.
A little more info about Better Choices, Better Health:
Workshops can be accessed from any computer with an internet connection—including dial-up—making them accessible for those without access to transportation or broadband.
---
---
Led by trained facilitators, many of whom live with chronic conditions themselves, participants discuss:
Dealing with anxiety and stress
Managing pain and other symptoms
Planning for the future
Locating and using community resources
Building communication skills
Asking for help
The seven pilot states are: California, Hawaii, Iowa, Maine, Massachusetts, New Jersey, and Oregon. We hope to expand this list soon.
The National Council on Aging has licensed the program from Stanford University, but workshops are open to individuals of all ages.
Even more info: http://www.ncoa.org/improving-health/chronic-disease/better-choices-better-health.html
---