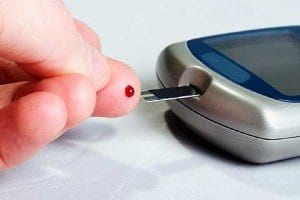 New research has demonstrated that a type of sugar extracted from buckwheat, called D-fagomine, could help diabetics keep their blood glucose levels well-managed and may offer prebiotic activity in small doses.
A group of Spanish researchers reported in the journal "British Journal of Nutrition" that ingestion of the sugar along with sucrose or starch resulted in a less-severe blood sugar spike and did not stimulate the secretion of insulin. Data from animal studies also showed that ingestion of the D-fagomine sugar was associated with a reduction in levels of potentially harmful bacteria in the gut and a promotion of beneficial bacteria called Lactobacili.
"Based on all this evidence, d-fagomine may be used as a dietary ingredient or functional food component to reduce the health risks associated with an excessive intake of fast-digestible carbohydrates, or an excess of potentially pathogenic bacteria," wrote the study's authors.
The D-fagomine sugar is currently under development by Bioglane, a Barcelona-based biopharmaceutical company associated with the Spanish Research Council (CSIC). Bioglane funded the study into the properties of d-fagomine. Bioglance has previously reported that is has developed enzymatic processes that can be used to produce natural iminosugars on a large scale suitable for commercial use. It has focused on developing D-fagomine up to this point and has scaled up its production of the sugar under the name FDA-GMP. Bioglane was formed in 2007 and is also associated with the Genoma Espana Foundation and Caja Navarra. The company is devoted to finding new iminosugars that would allow humans to eat carbohydrate-rich diets without the negative effects sometimes associated with them.
D-fagomine is an iminosugar that occurs naturally in buckwheat grain and traditional buckwheat-based foods, according to Bioglane. The compound was first isolated in 1974 and is usually considered to be a glucose analog.
In the new study, lab rats were fed a combination of D-fagomine along with either starch or sucrose. The results of the experiments showed that the rats taking D-fagomine demonstrated lower levels of blood glucose, depending on the size of the dose. When they were given a dose of 1 to 2 milligrams per kilogram of body weight along with one gram of sucrose, they showed a 20 percent reduction in blood glucose levels after the meal. The maximum blood glucose level took longer to occur as well. According to the researchers, insulin levels also decreased along with the decrease in blood glucose.
The researchers also noted in their report that D-fagomine had significant prebiotic effects, preventing certain harmful bacteria from adhering to mucus membranes in the gut of test animals while having a positive effect on good bacteria.
"We also disclose here an activity of D-fagomine that had never been suggested before: the modulation of bacterial adhesion. We observed that D-fagomine selectively agglutinated potentially deleterious Enterobacteriaceae and prevented their adhesion to pig intestinal mucosa," they reported. "The adhesion of Lactobacillus spp. was promoted by D-fagomine while that of Bifidobacterium spp. was not affected."
However, they reported that additional research would be necessary to determine if D-fagomine could provide prebiotic health benefits from long-term use: "As the intestinal microbiota clearly influences the physiological status of the gut and even the health of the whole organism, further studies will determine whether this activity of D-fagomine results in long-term effects related to the reduction of health risk factors," they said.
The research team was affiliated with Bioglane, Institut de Quimica Avancada de Catalunya, CSIC, Barcelona Science Park, the Universitat de Barcelona, and the Universitat Autonoma de Barcelona.
Related Information: