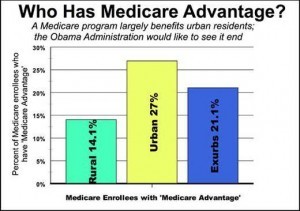 Medicare is an insurance program that was designed by the United States government to help provide health insurance to individuals who are over the age of 65. It was first signed into legislation in 1965 by President Truman, who also became its very first member. Today, more than 39 million Americans have Medicare insurance.
Medicare is a very helpful program to individuals who are having a hard time making ends meet, while also trying to pay for medical needs. Medicare is easy to apply for and easy to become eligible for. It is a steady growing program for those who really need constant health care and medication.
Medicare was conceived in 1965 to help older individuals lift the heavy burden of paying high cost in medical bills, but older individuals are finding out today, that Medicare is not as helpful as it once was. When a person signs up for Medicare, they first choose what type of plan they want Plan A or Plan B, or even a private insurance carrier. A person who signs up for Plan B will acquire a monthly premium they must pay in order to keep Medicare. In the late 1960's and even 1970's, this monthly premium charge was a low amount, starting at $3 a month. This kept members happy and gave them the ability to have their medical needs met, easily and effectively, without costing an arm and a leg. Through the years, this premium began to grow as it will continue to do each year. By the time the year 2000 came around, the Plan B premium monthly payment was up to $45.40. Now, members face a hefty charge of $96.40 and even that is expected to grow by the time next year rolls around. How does one pay for such a high cost premium, when most individuals over 65, are unemployed?
The answer is fairly simply really, you get an insurance for your insurance. Many individuals are finding out that through a program called MediGap, which is offered by Humana, Blue Cross, HealthNet, Anthem and Blue Sheild, Medicare premiums and unpaid services not taken care of by Medicare, are easily taken care of.
MediGap is a supplemental health insurance plan that helps in increasing the amount of health insurance Medicare members are eligible for. Any Medicare member who is enrolled in either Plan A or Plan B can sign up for MediGap and it only takes a few seconds.
There are many different plans to choose from, when it comes to the program MediGap. From the twelve plans available, there is a perfect plan for you. However, not every state offers all twelve programs, so it would be a good idea to check into state Medicare regulations first.
You want to buy Medicare insurance within six months of enrolling into Medicare. This is a perfect time because insurers cannot turn you away based on pre-existing health conditions.
The very first step to obtaining Medicare insurance such as MediGap is to get a quote. This is a quick and easy process and only takes a few seconds of your time.
In today's world of Medicare, everyone should have a little insurance on their side. Get yours today.