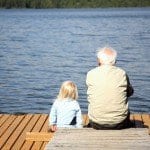 It is not uncommon for many individuals to consider their own mortality once a debilitating illness is discovered. There are a surprisingly large number of Americans who only see the value in life insurance after their diabetic diagnosis. While it is much easier to get diabetic life insurance when you are younger and demonstrate a greater degree over overall health it is still possible in many instances to find life insurance coverage even if you have been diagnosed with diabetes.
Tips on diabetic life insurance.
The American Diabetes Association (ADA) reports that diabetic life insurance policies can be much harder to obtain following a diagnosis of diabetes. They also indicate diabetics may be surprised at what policies may still be available.
You may be happy to know that if you have managed your diabetes well there may be more options available. The ADA provides the following tips for finding the best life insurance policy when you live with diabetes.
A major factor in the cost of life insurance policies for people with type 1 or type 2 diabetes is how well they manage their diabetes. If you have a lower A1C, good blood glucose control, lead a healthy lifestyle, and do not have complications from diabetes, chances are your rate will be more reasonable too.
Find an insurance agent that is experienced in obtaining policies for individuals with "impaired risk" — they will know what carriers may offer you a policy and which one(s) may not.
Apply for a policy with a life insurance carrier that uses "clinical underwriting" — a process that looks at your total health, not just what health conditions you may have.
Shop around — on the Internet, by phone, or through referrals from family and friends. Becoming your own advocate will help you to find a life insurance policy that best fits your needs.
Never take no for an answer! Just because one company rates or declines your application does not mean that another company will not look at you more favorably.
Life insurance classifications.
There are four general classifications used when providing diabetic life insurance policies.
Super Preferred (Preferred Plus)
Preferred
Standard
Substandard
These classifications will be used by an insurance company to determine the risks that may be associated with providing coverage to any potential customer including a diabetic. A track record that shows long-term control of your disease can go a long way in finding acceptance with a life insurance provider.
Christopher Graham, vice president and chief underwriter for Hartford Life indicates. "Most people with adult-onset diabetes are insurable at some rate. And many diabetics get 'standard' products."
Which type of diabetes is most insurable?
The general consensus seems to be Type 2. The reason this may be true is that Type 2 diabetes can generally be controlled through an aggressive self-management plan while Type 1 is controlled through insulin therapy. Add to this the fact that Type 1 is the type of diabetes generally associated with youth and can have lifelong health implications.
Still there may be life insurance options available for both types of diabetics.
Just diagnosed with diabetes and need advice on insurance?
If you do not have life insurance, but you were recently diagnosed with diabetes you may have a strong urge to try and find a life insurance policy. We suggest waiting at least 3-6 months to allow any potential policy to be based on a track record of control.
More advice.
Tom Hinerman, well versed in diabetic life insurance, offers the following helpful tips.
"First, you [as a diabetic] are not eligible for simplified issue products. Simplified issue was designed for people of "Preferred" underwriting who are willing to pay standard prices for the convenience and speed of this product. If you can't show how healthy you are without doctor's proof, this product automatically declines you.
"Second, guaranteed issue products are your last resort. The cost per thousand, the benchmark for comparing policies, is the highest in the industry. You also have a 2-year wait, called a graded period; while you're paying insurance that they don't provide coverage on. Do not confuse this with the 2-year contestability period, all policies have this and it is a legal allowance to review a death for fraud.
"Now what you really need to know, you will need to be looking at a policy of $100,000 or more. This is the minimum with the good diabetic underwriters to get in to have your policy reviewed, Make sure that you are current with any doctor requirements and you will need to do a complete paramedical exam. During the exam they will take blood and urine samples and you are going to [need to] demonstrate that your A1C is under control.
"What you can expect, for type II late onset with A1C's <6.5 and no other health concerns, a super standard rate with the 2 best companies is average.
"Type 1's are more confusing, first they are going to take into account how young you were at onset. The younger the lower in the ratings you go. An 11-year-old onset will typically be looking at 20 years of control before they can get into this type of product. Then they are looking at roughly 6 degrees below standard without any extra medical conditions."
Why is this information important?
The American Diabetes Association (ADA) offers the following statistical data, "There are 23.6 million people in the United States, or 8% of the population, who have diabetes. The total prevalence of diabetes increased 13.5% from 2005-2007. Only 24% of diabetes is undiagnosed, down from 30% in 2005 and from 50% ten years ago."
This information indicates more prudent diagnoses of diabetes. Having options available for life insurance coverage remains an important asset to diabetics and their families.
In conclusion.
Let's review some of the major issues affecting life insurance for those with diabetes.
Diabetics will likely fall into a 'standard' category for insurance classification. They will not likely qualify for preferred status.
Coverage type will depend on the total level of control you exhibit in your diabetes management.
You shouldn't give up on finding a policy. If one company turns you down you should keep looking. You will likely be able to find a policy, but it will take diligence.
It may be easier to gain insurance for Type 2 diabetes easier than Type 1, but policies are available for both.
Guaranteed issue insurance products are very expensive and should be considered only as a last resort.